Welcome to the world of SCDE Short Course Drivers Education
Imagine an autocross sized venue but instead of "reading cones", you have a full width road course clearly marked with painted lines just like a road.
Imagine instead of 4 to 6 individual start line to finish line runs, driving multiple flying laps during "driving sessions" just like at a track day event.  Imagine 45 minutes to an hour of track time in a day instead of 4 to 6 minutes.
Imagine no long hot work sessions (unless you sign up as a worker for a reduced entry fee.) 
Imagine you also receive instruction on HPDE procedures and etiquette along with performance driving coaching helping you become a better, faster driver that is prepared for a track day at a permanent racecourse. 
Imagine it  only costs a little more than autocross. 
Welcome to SCDE or, Short Course Driving Education, our complimenting and preparatory event for future M4theM track days and CourseX competition.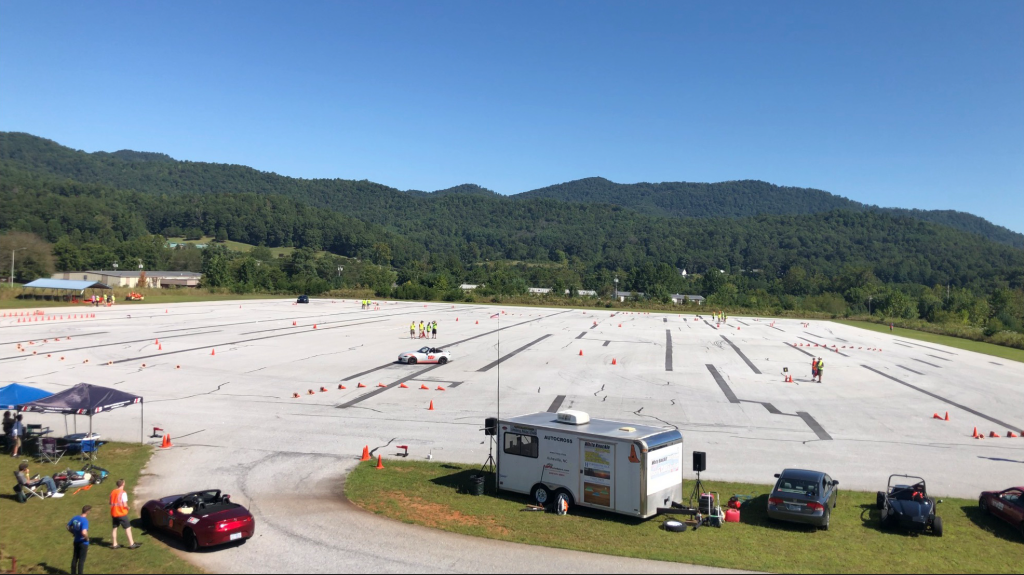 45 minutes to 1 hour of track time for only a little more $ than AutoX.
SCDE #1
Saturday Nov 2, 2019 Franklin NC
Jerry Sutton Public Safety Training Facility
SCDE #2
Sunday Nov 24, 2019
Winston Salem, NC
Dixie Classic Fairgrounds
SCDE #3
Rescheduled for Spring 2020
Location to be announced once contract finalized.
Click above for info on each event